St Patrick's Parish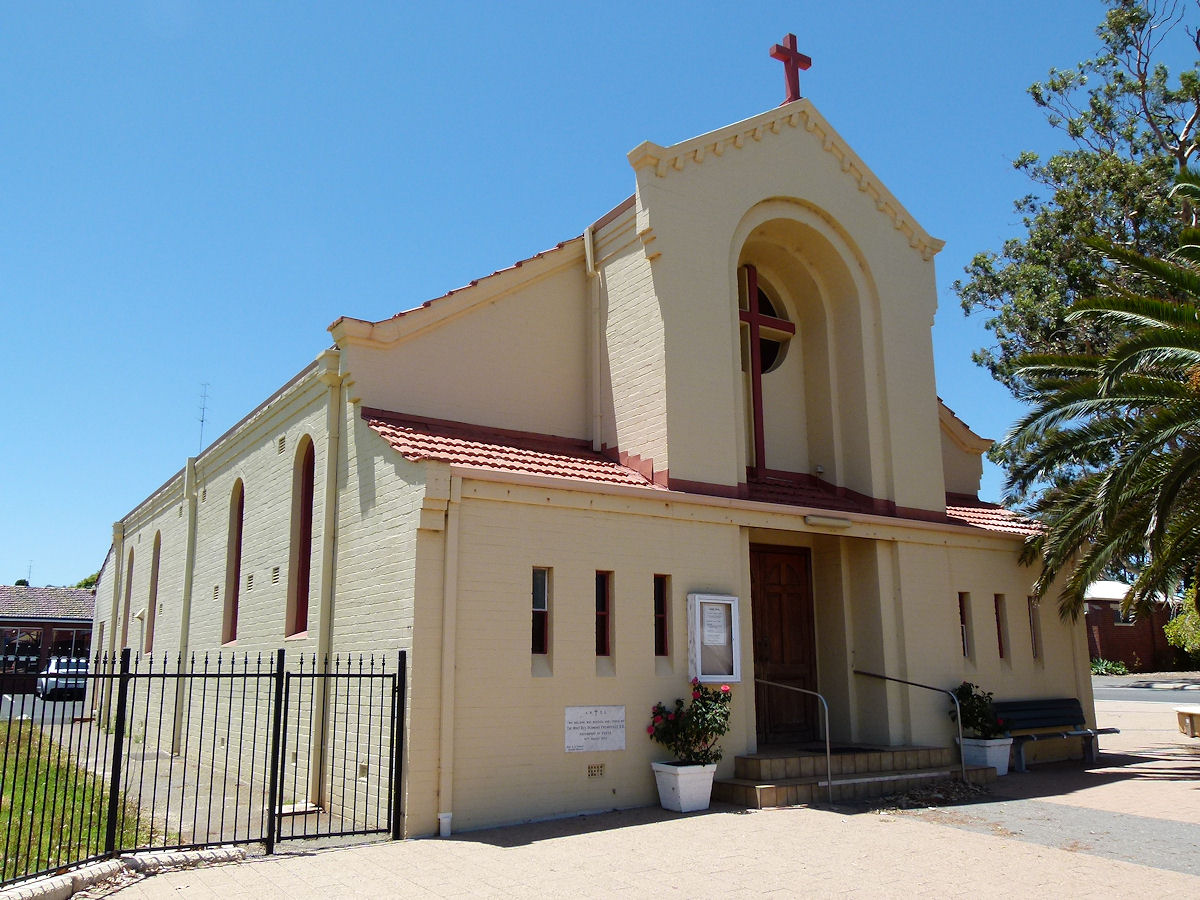 St Joseph's School is situated in the Catholic Parish of St Patrick's, Waroona. We enjoy a co-operative relationship, working together for the benefit of our students and their families.
Parish Priest : Father Jayan Johnson
Address : Corner of South West Higway and Millar Street
Phone: (08) 9733 1225
Fax: (08) 9733 3445
Email: warcathpar@amnet.net.
Emergency Contact : Bunbury, (08) 97212141
Rosary : Wednesday mornings in church at 9:30am
Baptism, Weddings and Funerals : These can be arranged by making an appointment directly with Father Jay. A donation/Fee will apply.
Waroona Mass Times:
Weekday Masses

(Wednesday & Friday)

9:00am

Sunday Masses

8:30am

Vigil Masses

Every Saturday at 6:00pm

Reconciliation

3rd and 4th Sundays of the Month, at 8:00am
Quick Links
Notice Board
Making Jesus Real Award

The latest Making Jesus Real Award was presented recently. The worthy recipient was one of our students, Tate Lorimer, Year 3. Congratulations!
Contact Us
14 Millar Street
Waroona WA 6215
Postal Address
P.O. Box 129
Waroona WA 6125
Phone: (08) 9782 6500